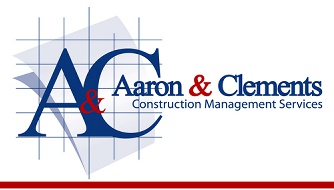 Phone (706) 320-1210
Fax (706) 320-1211

803 1st Avenue, Columbus, GA 31901
P.O. Box 56, Columbus, GA 31902


Providing Construction Management Services Since 1992

Services

Services Overview

Our mission and goal on every project is to guide an Owner through the complex and risk-laden design and construction process. While the specific needs of each project vary, we offer a comprehensive portfolio of services from initial project concept through design, construction and occupancy.
Below is a brief list of the types of services offered.






• Facilities planning assistance and design management

• Assistance to Owners by leading in selection of architects, engineers and contractors

• Evaluation of construction delivery methods

• Facilities planning assistance and design management

• Mediation and other forms of alternative dispute resolution

• Review and evaluation of design and construction processes and procedures for clients in both the public and private sectors

• Construction contract review and negotiation

• Review of plans for constructability

• Develop and maintain project and construction budgets

• Approval of architect's and contractor's pay requests

• Review and negotiation of contractor change requests

• Review and monitoring of design and construction schedules

• Provide verbal and written reports to Owner's staff, Board of Directors, and other stakeholders

• Providing project observation and assistance to architect in quality control

• Assistance to Owners in FF&E procurement

• Assistance to Owners in project closeout


The simple three-hand automatic makes for a great daily wear, and the 40mm-wide size makes the
cheap replica watches
really versatile. Little of the
replica watches sale
's original finishing is visible through the rich gun-art style engraving all over the case and bracelet on this MadeWorn-customized model. Each
omega replica
watch has a unique engraving, as the particular decorative design is imagined by the engraver while they spend the
hublot replica
week or so required to engrave each case. What MadeWorn logically does is, first, disassemble the watch into its respective case and bracelet parts. The engraver then decorates the individual parts and the watch is put back together again.